vivos mortui docent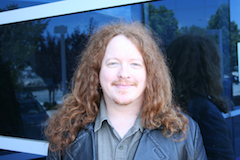 A bit of my life. You can try to reach me: zen @ either fish2.com or trouble.org. I sometimes jot things down at trouble.
dan
Writing:
Programming:
Fait Accompli - 2014 - A Dtrace visualization+ thingee.
IPMI toolz - 2012 - Various tools for looking at IPMI and BMCs.
TCT - 2000 - The Coroner's Toolkit, with wietse venema. The first forensic analytic tools; introduced MACtimes, data carving, *nix data recovery, etc.
Titan - 1998 - Solaris/UNIX tightening/securing tool (with brad powell and matt archibald.) First automated lockdown tool.
SATAN - 1995 - Network Security Scanner (with wietse venema.) First program with a web UI.
COPS - 1989+- UNIX host security tool. First security auditing (including file integrity) ever released.
Cats have been a big part of my life for a long time... while all great,
perhaps the most important of them all was Flame: a big-hearted and
long-furred male tabby, who was there when I needed him most. I miss you,
big guy!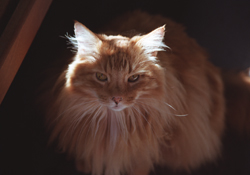 These days we're joined by a trio of wonderful kitties - Tabitha (aka Tabby),
Trouble (aka Mittens!), and Lucky Bunny #9 (who will often sit on my desk as
I work.) Viva kittens forever!